The winter months can leave us lacking in energy and motivation – 2 things you really need when exercising.
Fear not, we have collated a fantastic selection of fitness podcasts to keep you motivated, inspired, educated and laughing through the winter. There's something for everyone in here from yoga to body building, from in depth scientific discussions to silly voices, embarrassing stories and jokes.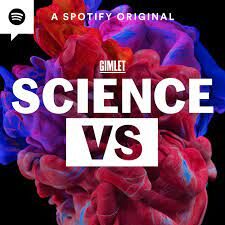 Science Vs
Science Vs from Gimlet Media finds out what is fact and what is not and what is in between.  In each episode, host Wendy Zukerman tackles a hot topic such as 5G, vaping, the effectiveness of the 7 minute workout and breaks it down, providing science-based facts so you can form an educated opinion.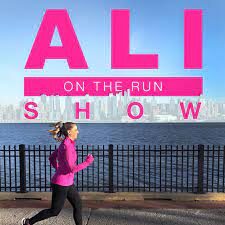 Ali on the Run
This is one of the leading running podcasts. Despite your current running ability and/or experience you'll find Ali on the Run both useful and inspiring. Host Ali Feller sits down with everyday runners, professional marathoners, and entrepreneurs in the running world to learn what has driven them and glean some applicable life lessons.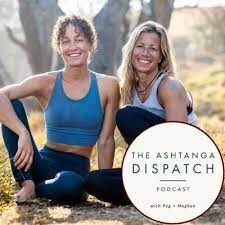 Ashtanga Dispatch
Calling all yogis! Peg Mulqueen and Meghan Powell are the mother/daughter team behind Ashtanga Dispatch. Peg Mulqueen has a master's in psychology and two decades of yoga practice under her belt! The duo talk with a range of Ashtanga yoga teachers and students about their practices and the conversations inspire, question, provoke, educate and empower.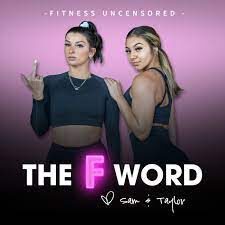 The F Word Podcast
The fitness world is oversaturated with exercise tips and tricks, some of which seem to be more myth than fact. Sam & Taylor bring an entertaining and no BS approach to exercise to help listeners reach their health goals. These uncensored personalities offer practical advice while speaking to their favourite industry experts.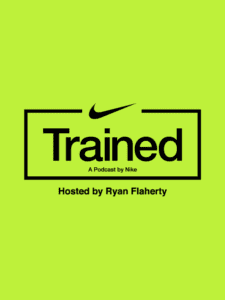 Trained by Nike
Hosted by Nike's Senior Director of Performance Ryan Flaherty who interviews athletes, psychologists, researchers, physicians, trainers and others revealing the most powerful, practical and surprising lessons in holistic fitness. With each episode offers new insights to help us play a better game, run a better race, or just live a better life.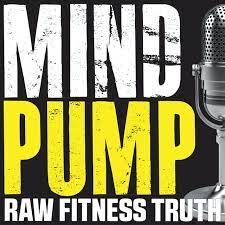 Mind Pump: Raw Fitness Truth
Hosts Sal Di Stefano, Adam Schafer and Justin Andrews have over 50 years of combined fitness experience. Answering some of the most popular fitness questions, from how to break through a plateau and the truth about testosterone boosters to how to build a great body without access to a gym and the pros and cons of powerlifting. This podcast is honest, raw, shocking and also funny!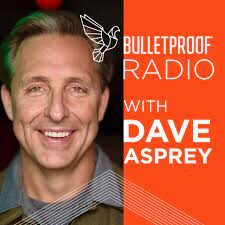 Bulletproof Radio
The host and Bulletproof founder, Dave Asprey is an author, "biohacker," and researcher on a crusade to upgrade the human being using every available technology. Sharing the knowledge of world-class doctors, biochemists, scientists, Olympic nutritionists, meditation experts, and mavericks to keep listeners in the loop about all the strategies out there to reach their fitness and health goals.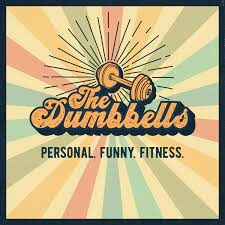 The Dumbbells
A funny fitness podcast where comedian/hosts Eugene Cordero and Ryan Stanger guide your life towards Training Dirty, Eating Clean and Living In-Between. Their discussions about correcting lifting form and exercise class nightmares (to name but a few) include frequent asides, funny voices, and inside jokes (that they'll fill you in on) making you feel like a part of their hilarious squad.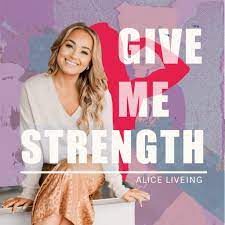 Give Me Strength
Bestselling author and personal trainer Alice Liveing interviews extraordinary women in sport about the importance of building mental and physical resilience and how this can empower us to live happier, stronger lives. Her first series included chats with Dame Jessica Ennis-Hill, Bryony Gordon, Martine Wright MBE and Dame Kelly Holmes.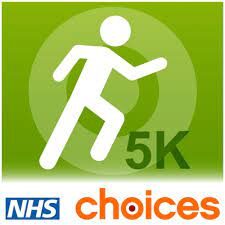 NHS Couch to 5K
This is a running plan designed to get complete beginners from couch potato to running 5k (or 30 minutes) in nine weeks. It is achievable – starting with a mix of running and walking and building up slowly, a motivating 'personal trainer' tells you exactly when to stop and start. The plan sets three runs per week with a day of rest between each run.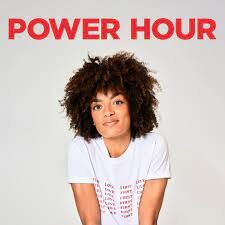 Power Hour
Power Hour by Adrienne Herbert was inspired by her decision to get up earlier and take some time for herself to train. What could you do, if you dedicated just one hour each day to improving yourself and your life? Power Hour is a weekly podcast that will motivate you to pursue your passion and to achieve success. You won't be able to quit after listening to this.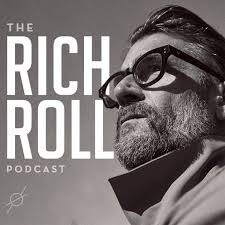 The Rich Roll Podcast
Plantpowered Wellness Advocate, Bestselling Author, Ultra-Athlete & Podcast Host Rich Roll delves into different issues related to health, fitness, nutrition and spirituality. His guests span actors, authors, doctors and gurus from around the world, including the likes of Matthew McConaughey and Russell Brand. This podcast is a master-class in personal and professional development.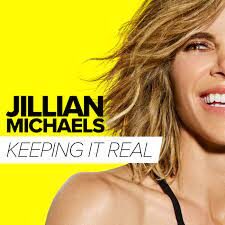 Keeping it Real: Conversations with Jillian Michaels
Jillian Michaels is a household name when it comes to fitness. Her weekly podcast is fun, inspirational, informative, and empowering with in depth interviews with the world's foremost experts in all fields of wellness. From medicine, fitness, and nutrition to parenting, money, and relationships – the show is raw, authentic, and fact based.

Found My Fitness Rhonda Patrick, Ph.D.
Ph.D. holder Rhonda Patrick is so knowledgeable it's impossible not to learn a lot from every episode. Promoting strategies to increase health span, well-being, cognitive and physical performance through deeper understandings of biology She covers topics from fasting to pregnancy to exercise as a treatment for depression.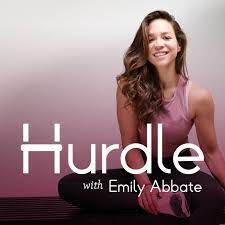 Hurdle
Have you ever felt like exercise is the least appealing thing you could possibly be doing? Hurdle gets you through those rough patches where any motivation is a struggle to muster up. Host Emily Abbate is joined by all manner of inspiring guests, from professional athletes to entrepreneurs. They talk about the biggest hurdles they've experienced, and how they got through them.
We hope you enjoyed our selection and hope you found something new to listen to. We would love to hear what podcast you would recommend and why!