The temperature is getting warmer, the days are getting longer, and Wimbledon has started – it's officially summer! Summer means al fresco evenings spent with friends and family sipping on refreshing, fruity cocktails. If you want to skip the hangover, and carbs, that can accompany a cocktail, then it's time to try a mocktail. Mocktails are non-alcoholic mixed drinks that look and taste like a fancy cocktail. In the past you may have been frowned upon for choosing the no alcohol option but not anymore.
According to Forbes, the biggest trend in bars are drinks without booze. Mocktails are made with the same amount of love, care and effort as a cocktail, they are decadent, well-crafted drinks. Because there are non-alcoholic, they are perfect if you are the designated driver, tee total, pregnant and even underage! Children love the fun of making mocktails and drinking them makes them feel grown up too. Here are our top 5 mocktails to try this summer.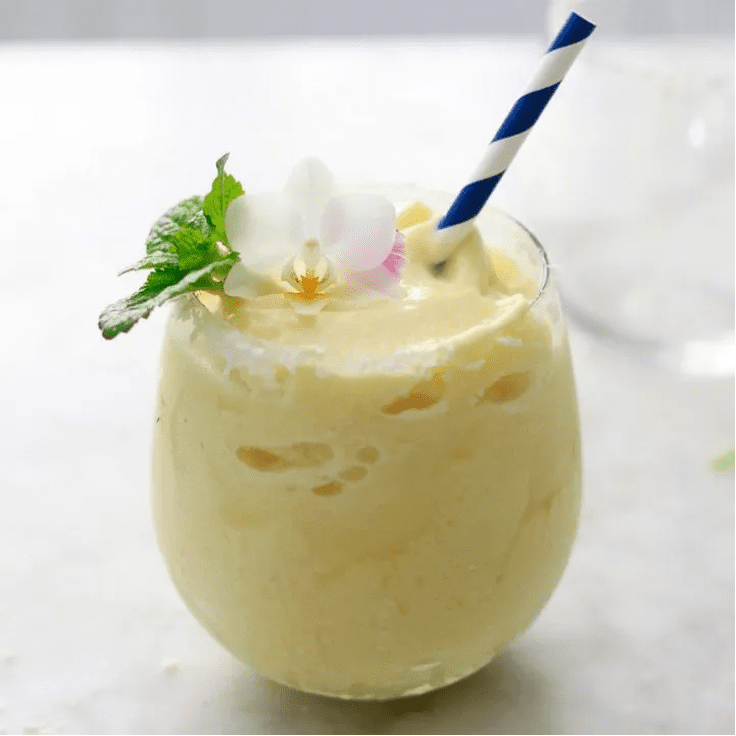 Virgin Pina Colada
Virgin Pina Colada Recipe – Yummy Mummy Kitchen
Thick, creamy, cold, and refreshing healthier virgin pina colada recipe made with coconut cream and sweetened naturally with pineapple.
Ingredients
 1 cup unsweetened pineapple juice
 2 cups frozen pineapple chunks
 1/3 cup canned coconut cream
 organic liquid stevia to taste
Method
Place the pineapple juice, frozen pineapple, and coconut cream in the blender. Turn on and blend until smooth. If you would like your pina colada sweeter, blend in a few drops of stevia to taste.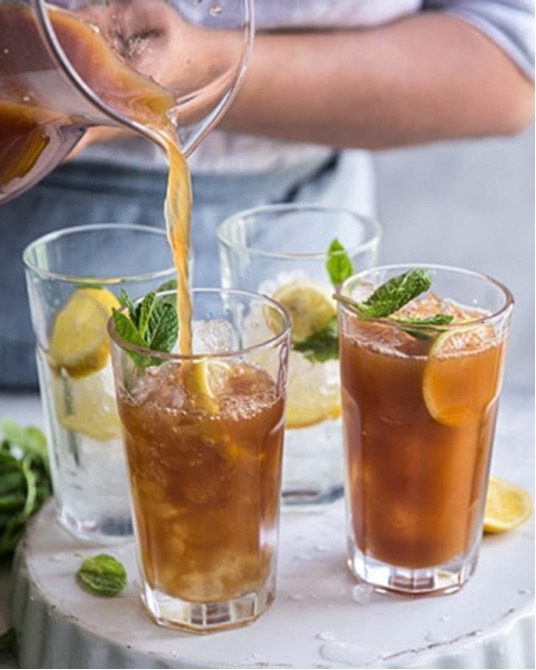 Non-alcoholic Long Island iced tea
Ingredients
12 teaspoons English Breakfast loose leaf tea
60 ml apple cider vinegar
600 ml ginger beer
Ice
1 lemon, juiced, plus 1 lemon, sliced
Sprigs of fresh mint
Method
Put the tea into the infuser and half fill the jug with boiling water. Infuse for 4 minutes then remove the infuser and leave to cool for 1 hour.
Add apple cider vinegar, ginger beer and lemon juice to cooled tea and top with ice. Stir.
Decorate with lemon slices and fresh mint.
Easy Peasy Ginger Beer
Ginger beer is one of my favourite things in the world, especially blooming good in the summer when it's getting hot. I can't think of anything more sexy than having a big jug of iced ginger beer on the table with a barbecue on a hot day.
Ingredients
140 g fresh ginger
4 tablespoons muscovado sugar
2-3 lemons
1 litre soda water or sparkling mineral water
a few sprigs of fresh mint
Method
First of all you need to grate your ginger on a coarse cheese grater – you can leave the skin on if you like. Put the ginger with its pulpy juice into a bowl and sprinkle in your muscovado sugar. Remove the rind from 2 of your lemons with a vegetable peeler, add to the bowl, and slightly bash and squash with something heavy like a pestle or a rolling-pin. Just do this for 10 seconds, to mix up all the flavours. Squeeze the juice from all 3 lemons and add most of it to the bowl. Pour in your fizzy water or soda water.
Allow to sit for 10 minutes and then taste. You may feel that the lemons are slightly too sour, therefore add a little more sugar; if it's slightly too sweet, add a little more lemon juice. To be honest, these amounts are always a little variable so just follow your own taste. Pass the ginger beer through a coarse sieve into a large jug and add lots of ice and some sprigs of mint.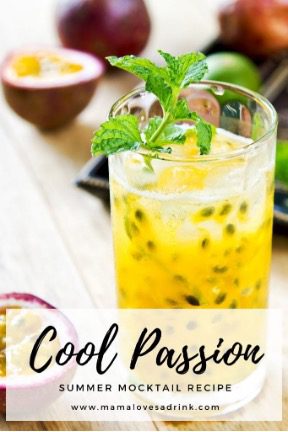 Classic Cool Passion Mocktail with Mint
A deliciously refreshing summer mocktail with the delicate flavour of the passion fruit and the dash of colour and freshness of mint
Ingredients
250ml orange juice
250ml passionfruit pulp
1 litre pineapple juice
1 litre lemonade
Mint (to dress)
Ice
Method
Cut the passion fruit in half, scoop out the pulp and pour it into a jar.
Add the juice, the ice and the lemonade and mix well.
Serve in tall glasses with fresh mint and crushed ice.
*Good to know: if you prefer your mocktail smoother, you can use a strainer to prevent the passionfruit seeds themselves from getting into get into the cocktail. We do, however, recommend to add a little bit of the pulp at least for the best texture.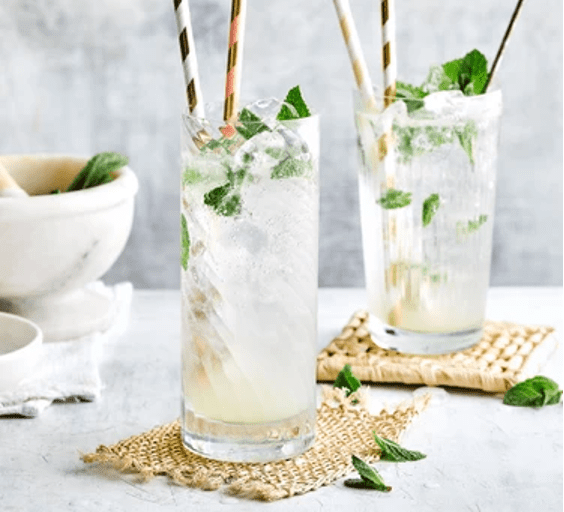 Virgin Mojito
Try a refreshing, non-alcoholic mojito cocktail recipe that skips the usual rum to create a booze-free blend for parties.
Ingredients
1 tbsp sugar
small bunch mint
3 limes, juiced
soda water
Method
STEP 1
Muddle the sugar with leaves from the mint using a pestle and mortar (or use a small bowl and the end of a rolling pin).
STEP 2
Put a handful of crushed ice into 2 tall glasses. Divide the lime juice between the glasses with the mint mix. Add a straw and top up with soda water.
We would love to hear what mocktails you will be making this summer. Share your tried and tested recipes with us below.