Do you feel tired all the time? Completely overwhelmed and stressed from life? Stuck in a rut? Do you want to lose weight and gain energy? Yes?! Then a wellness retreat is exactly what you need. 
Wellness retreats are enriching getaways that improve your physical and/or mental health. A sanctuary away from the stresses and strains of everyday life. When your wellness break is over you will feel energised and refreshed, with a new perspective on life.
Are you ready to book a wellness break? We have done the hard work for you and chosen a varied selection of wellness destinations that you can book right now. We have added the website links for you to read more information and remember to check Covid-19 travel updates before booking.
Juice Master Retreats, various locations

https://juicemasterretreats.com/
Jason Vale 'The Juice Master' started the first retreat 20 years ago and now has locations in Portugal, Turkey and the Algarve.  The retreat is a 7 days all-encompassing experience taking you on a mind, body and spiritual journey. Activities include daily yoga, fitness, meditation and relaxation, swimming, games and beautiful walks. Only the finest freshly extracted juices and blends are served throughout the day and if you visit in the winter months you will also enjoy nutritious homemade warming soups too.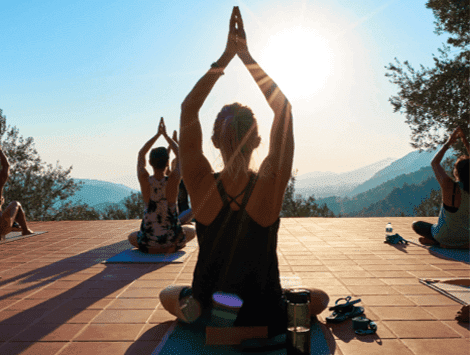 ---
Cliffs of Moher, Ireland
https://www.cliffsofmoherretreat.com/all-retreats/
This is a cliff top boutique retreat on County Clare's wild Atlantic coast offering wellness and yoga breaks all year round.  The glass fronted yoga studio has panoramic views of the ocean. Retreats can be for a weekend or longer and different options are available including coastal hiking, Wim Hof Method Experience and Harvesting Gratitude. Delicious meals are made from organic produce grown on site.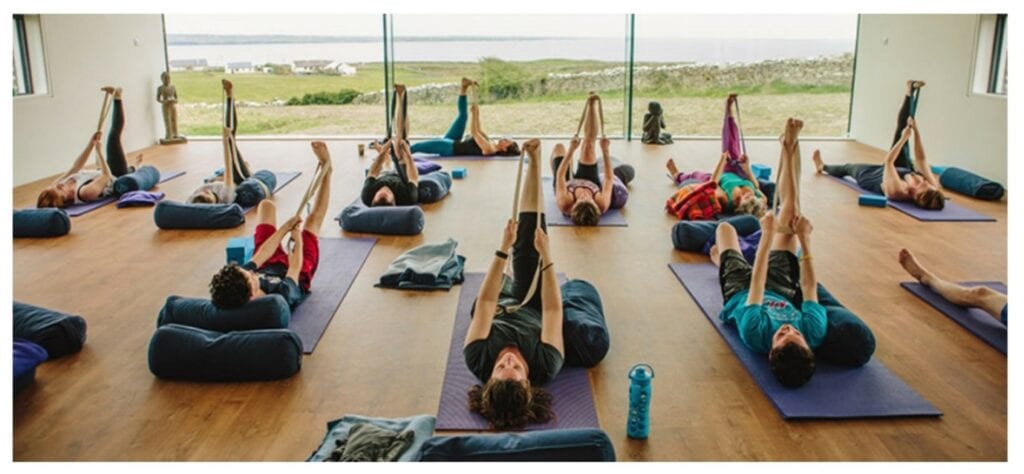 ---
Velaa Private Island, Maldives
https://www.velaaprivateisland.com/
This 5* secluded tropical paradise is heaven on earth. With white sandy beaches, crystal clear lagoons and jaw dropping reefs this retreat offers everything you could ever want and more.  Relax with a spa treatment, yoga, meditation sessions and mindfulness practice. If you are feeling active you can take part in water sports, tennis, football, squash and golf. A personal butler will arrange everything for you making sure you can relax and enjoy every moment.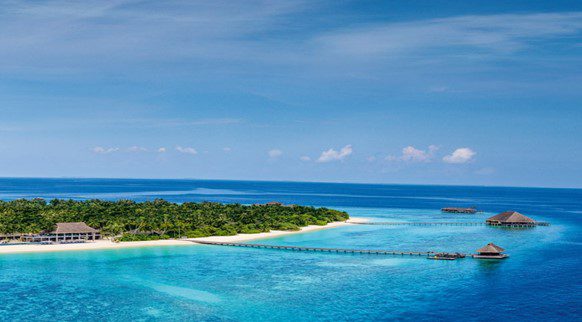 ---
The Tree, North Yorkshire
This retreat is in the heart of North Yorkshire Moors National Park and is a place to rest and recharge the mind, body and soul. It was voted 1 of the top 20 retreats in the world by The Times Newspaper.  Guests from all walks of life visit and enjoy the delicious vegetarian food, the cosy rooms, relaxing treatments, outdoor hot tub and the beautiful rural setting of the North York Moors. You can book here for a weekend retreat, a midweek b&b, for a training course or spa day. Activities include Hatha Yoga, Qi gong, meditation, Kriya Yoga, spa treatments and holistic therapies.

---
Kamalaya Wellness Resort, Koh Samui, Thailand
The stunning island of Koh Samui has the most beautiful beaches, Buddhist temple and secluded lagoons. Kamalaya is perfectly situated, the beach is accessible from the resort and it enjoys the best sunsets on the island. Holistic treatments are available including Ayurveda, Naturopathy and traditional Chinese medicine. There is an array of wellness programs including detox & cleanse, coping with emotions & anxiety, improving gut health & digestion, building strength and flexibility, sleeping better and managing stress. Oh and the food at this beautiful property is phenomenal!
For important travel updates visit https://www.gov.uk/guidance/travel-advice-novel-coronavirus